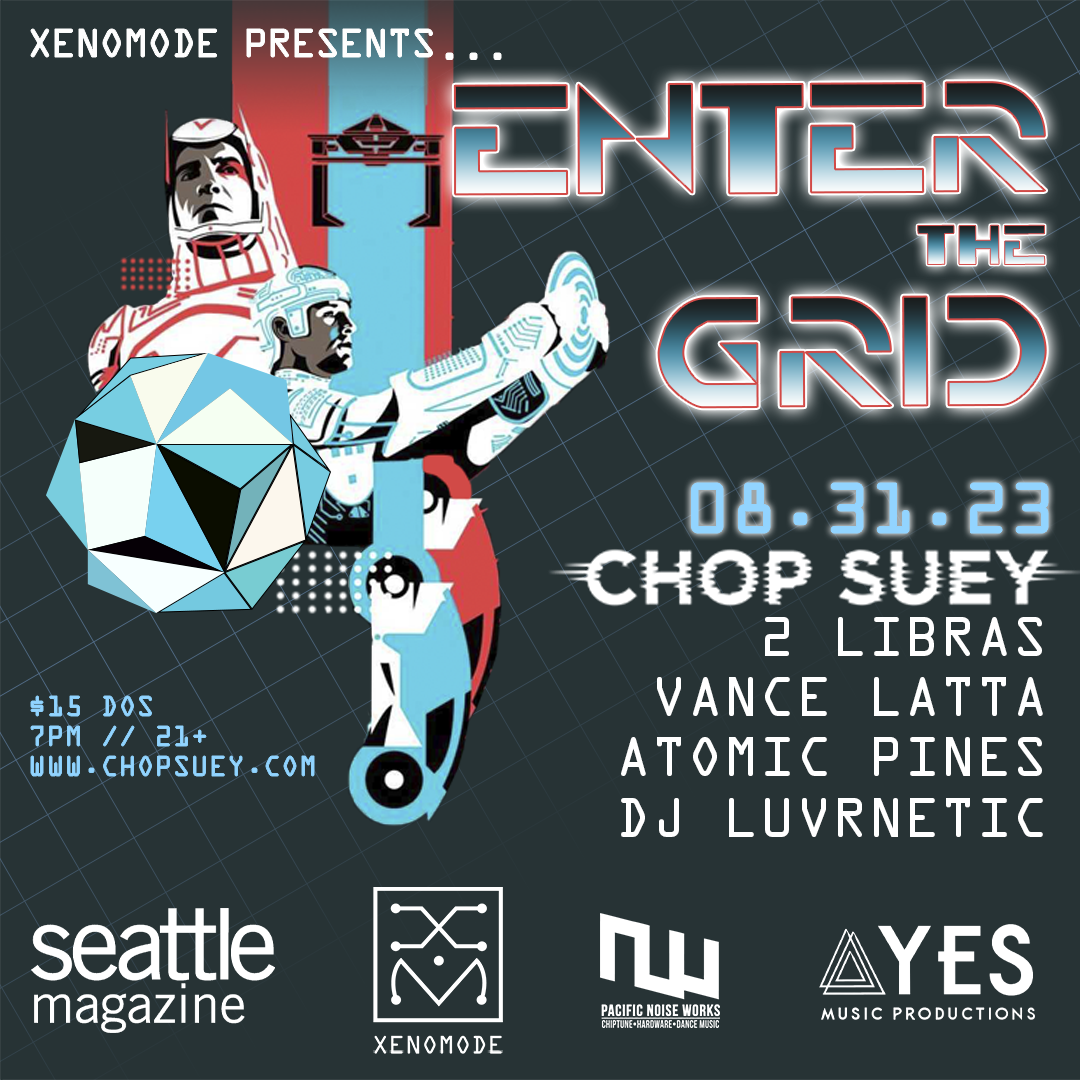 7th Annual "Enter The Grid" Unofficial PAX Party
with 2Libras, Vance Latta, Atomic Pines, DJ Luvrnetic
Aug 31, 2023
Doors: 7:00 PM / Show: 7:00 PM
About this event
Greetings, Programs!
Lisa Weeks here, CEO of XenoMode and organizer of the SeattleGameDevMeetup, beyond excited to be partnering with Chop Suey to bring you the 7th Annual "Enter The Grid" Unofficial PAX Party!

Join us for an 80's fueled cyberpunk extravaganza, brought to you by some of the most awesome talent in the tech & music industry!!
Slap on some spandex, recharge the batteries in your LEDs, and dance until you derezz to our amazing lineup of synthwave artists!
2Libras
Vance Latta
Atomic Pines
DJ Luvrnetic

HUGE THANKS to our fabulous co-hosts:
Seattle Magazine
YES Music Productions
Pacific Noise Works

Doors and DJ at 7pm, bands at 9pm
$15 DOS
21+
PAX badge not required
Cosplay strongly encouraged!
Venue Information
Chop Suey , Seattle, 1325 E Madison St., 98122, WA, US